Welcome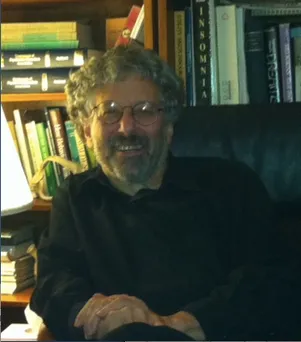 By doing this search and finding yourself here, you may be in the midst of suffering psychological pain and wondering if relief is possible. Or you may be confused, struggling and questioning if you are on the right path. Perhaps feeling stuck wondering if there is more and how to change. Most people do not realize how painful psychological pain can be except when they themselves are experiencing it.

You are now one step closer to helping yourself get to a better place.

I am a Board Certified MD Psychiatrist who is primarily a Solution-Focused psychotherapist. What that means is that I am a physician with advanced training in understanding how the brain, mind and body work together.

Current neuroscience has made many discoveries about how we learn and change. My focus is on helping you find solutions now rather than going over and over the problem.

As a physician I look at the whole person and can help determine if some problems may be physically based or related to medications you may be taking.

And if I think that prescribing medication may be helpful to help the therapy, I will suggest and explain why I think that, and you will decide what is best for you and evaluate if it is useful.

However, I am primarily a psychotherapist who works on helping you understand what motivates you and what you avoid in life and how to help you make the changes you wish.

I try to help you see clearly what is occurring in your life, what are the real difficulties and what are old attitudes and patterns that limit you. And most important I help you discover solutions to face the real challenges in your life now.

My goal is to help you get unstuck and out of pain and help you begin to make better choices now when you may feel you have no choices.

My focus is to help you reduce the pain or frustration you are currently facing and uncover your true strengths,capabilities and resources to solve problems and move forward. The end result is to find happiness and develop resilience in the life you have and the life you want to create (even if right now, you may not see or believe that this is possible).

It is possible. Change can begin NOW.

These may sound like big empty words...big promises...but they are actually quite meaningful because there are more possibilities than you can see right now.

There is hope. Change is possible.

Just the fact that you are still reading this indicates your openness to new possibilities for yourself and your future.
Call for an appointment and consultation
202-232-8608
[email protected]
Please do not hesitate to ask questions.
Please contact me for further information.

While we can't change our history and the reality of the difficult and painful situations of the past, we can work together to better understand and resolve the challenges in your life now. Our attitudes and thoughts can be the source of great pain and convince us that things will never be different.

And we often limit our relationships and ourselves in ways that we are unaware of. And on top of that, we often limit ourselves by repeating patterns that we are only too aware of...but can't seem to change.

All too frequently we live our lives on automatic pilot, we pass through life mindlessly, we act impulsively (and often predictably) and then we find ourselves not where we want to be.

And then we don't understand how this happened and are confused about what to do. Sometimes when the normal difficulties and disappointments of life present themselves, we feel overwhelmed and without the strength to deal with the difficult realities in healthy ways.

My approach to therapy is to help you learn techniques to recognize and take control of the parts of your life that you do have control over (often more than you think or wish to admit). I also help you recognize and overcome the repetitive patterns that you may feel trapped by and overcome learned limitations. These patterns predictably lead to disappointment, pain, anxiety, depression, and lowered self-esteem and in short: a limited life.

And perhaps the most important thing I work to do with you is to help you rediscover the abilities and potentials that you have forgotten and to remind you of the possibilities you do have.

However we all need to learn what we don't have control over and learn how to live better with what is...how to live with the realities of life...and not have life's difficulties and disappointments determine and restrict everything else in our lives as we change what we do have control over.
If you're looking for additional support and perhaps guidance through a challenging or painful situation.... good therapy can help.
Or maybe you're just ready to move in a new direction in your life and another view would be valuable (some people refer to this as coaching or mentoring) (I believe this is what good therapy really is)

If you are interested in help in changing aspects of your life or if you have any questions, call or email me now.